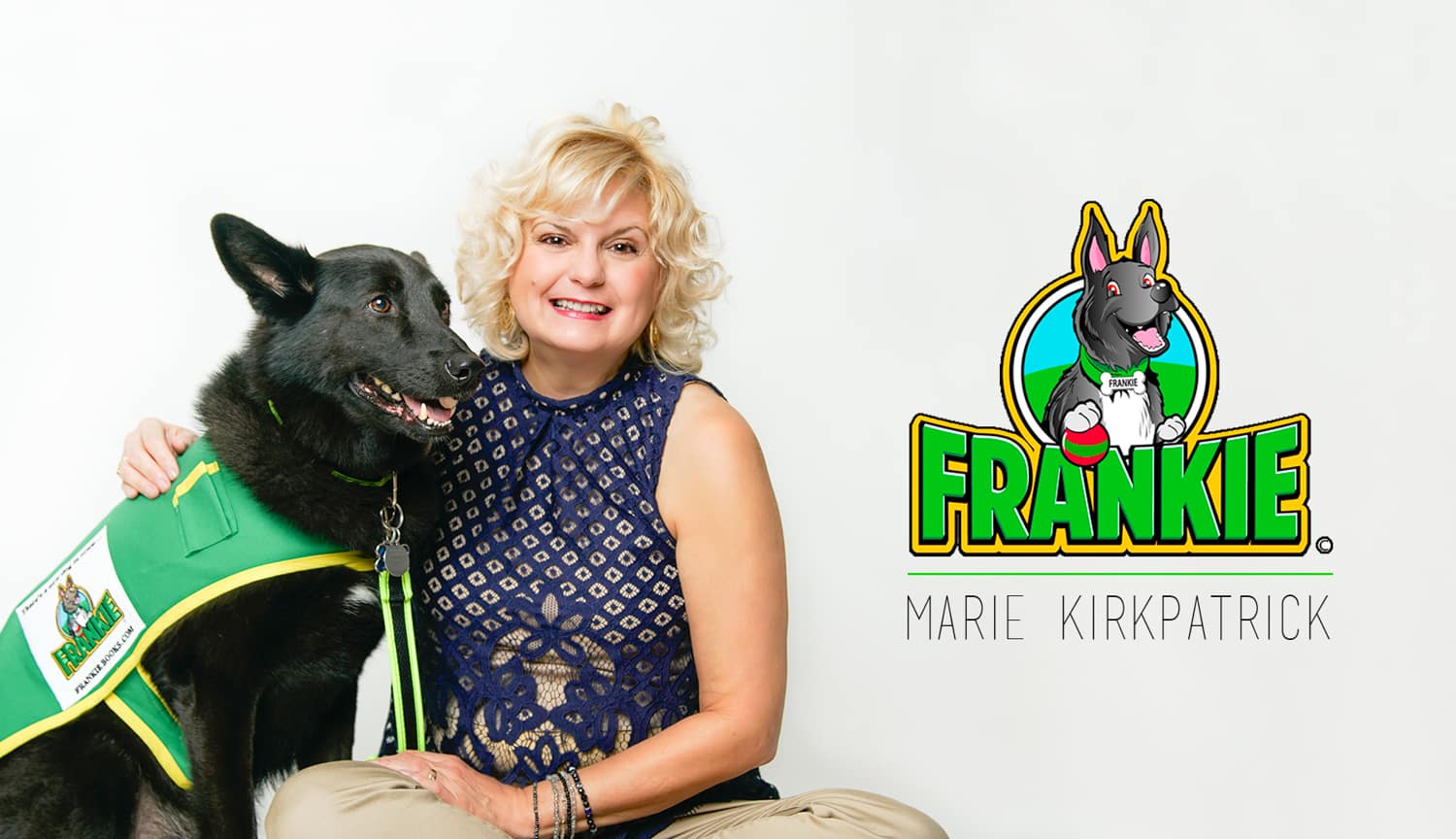 Q: Tell me about yourself
A: I have been married for 36 years to my husband John and together we have two children. Nicolette, 21, a college senior and Tyler, 14, a high school sophomore. We currently have 2 rescued pets named Frankie and Puppy. Plus a grandson dog named Odin that Nicolette rescued after he was abandoned on the highway. Throughout the years our home has been filled with many rescue pets including horses, ducks, turtles, snakes, lizards, and more. I love the outdoors and go hiking every morning. I also love to garden and I love rocks. Yes rocks. Rocks are a passion of mine and I absolutely love collecting them wherever we travel or simply in my back yard.
I studied Computer Sciences at Dekalb Technical College in Georgia earning a Technical College degree. During my career, I have never used my computer degree. Early on, I was more attracted to the public relations and community relations side of business.
I am a native of Santa Clara, Cuba and arrived in the United States at the age of 3 with my family. We left Cuba because of the economic and social climate in the country. I am bilingual (Spanish & English) and this has helped me throughout my career.
Q: What did you do for your first act?
A: For over 25 years, I have been the co-owner with my husband, John, of Clean-Tech Commercial Cleaning Service. We started the company together and have continued to jointly manage it. Prior to owning Clean-Tech, I worked as the Financial Director for The Coca-Cola Foundation and The Coca-Cola Company's Corporate Giving Department. I spent 13 years at Coca-Cola where I started as a secretary in the Media Relations Department. I excelled in my work at Coca-Cola and was promoted to management within the Media Relations, Community Relations, and External Affairs departments. However, I had an entrepreneurial spirit and always wanted to own my own business. John also had the same goal so we decided to establish Clean-Tech.
Q: What led you to what you are doing today?
A: I found myself at a crossroads when Nicolette went to College and Tyler was older. I needed something different and it all came together when we adopted our family dog, Frankie.
Frankie, a Belgian Malinois, was returned many times to the shelter. No one wanted him. They said he was too active, he jumped too high and even too scary. But the truth was that Frankie was not scary he was the one that was scared. His life story touched me very deeply. I kept wondering why are shelters still so full and why are more pets not getting adopted. I kept seeing the "sad" commercials on television and was aware of the many pet adoption shelters. But, I felt something more had to be done. I decided I had found my next act, and I would do something about it. I thought what is the best way to solve any problem is – you get to the root of it! Children are the root!
In January 2015, Frankie the Dog Group was born. I created a lovable, adventurous character named Frankie the Dog and wrote a children's book, Frankie Finds His Family, to teach children about the importance of pet rescue and adoption. I wanted to do this in a very positive, happy way that would get the children excited about pet rescue and adoption. The first book was very successful.
Building on that success, I created the Frankie the Dog Website, Frankie Gear, Frankie Dance, and Frankie's "Interactive" Party. It was necessary to also give Frankie the Dog a social media presence so I enlisted my husband John's help with Facebook, Twitter, Instagram and Pinterest.
Then I wrote a second book, Frankie's Christmas Surprise. Frankie the Dog and his friend Freddy the Ferret travel on exciting adventures to rescue pets and find a loving home for them.
Marie found that the children relate to Frankie the Dog and are able to understand his message:
Pet Adoption First! Fill your life with Love.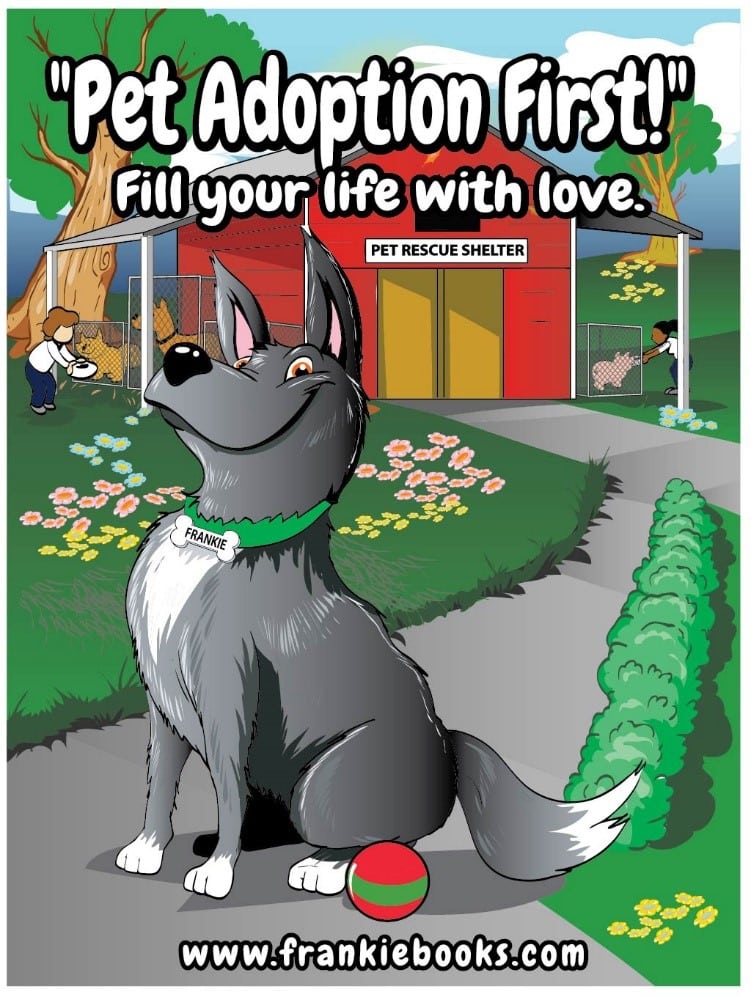 Q: What are your goals? Are there specific goals you want to achieve or do you do this purely for the satisfaction it brings?
A: I am a goal oriented person and I am always thinking ahead. Following the success of Frankie the Dog, I realized I needed to expand Frankie's reach on a national level. I decided to take Frankie the Dog national with a brand marketing campaign to make Frankie the Dog the National Ambassador for Pet Rescue & Adoption.
I asked John to join the company as the Marketing Director and we met with several marketing firms to see what a National Campaign of this level would entail. We decided that to run a national campaign I needed to launch an Indiegogo Crowdfunding Campaign with a goal of $20,000. The Crowdfunding Campaign was launched on October 4, 2016 and is highly anticipated by Frankie the Dog's followers.
To continue with the expansion of the Frankie the Dog Group, I have written a third book, Frankie's Greatest Adventure that will be launched in November. To create additional support for Pet Rescue & Adoption, Marie held a contest for a family's rescue pet to make a cameo appearance in Frankie the Dog's third book. It was so successful that Frankie's Great Adventure will include several rescued pets.
Q: What have you learned through the process of reinventing yourself?
A: Even at this time in my life when many people are taking it easy, I have learned that one idea coupled with a lot of hard work, a lot of family support can become a reality. I am encouraged daily by the many people who support my vision that educating children is how to make a difference in the lives of the more than 7.6 million animals that enter shelters each year. And it gives me great hope that we will no longer have 2.7 million animals euthanized on an annual basis.
I have truly learned that I am absolutely blessed to have such a wonderful family and great group of friends who go out of their way to support me.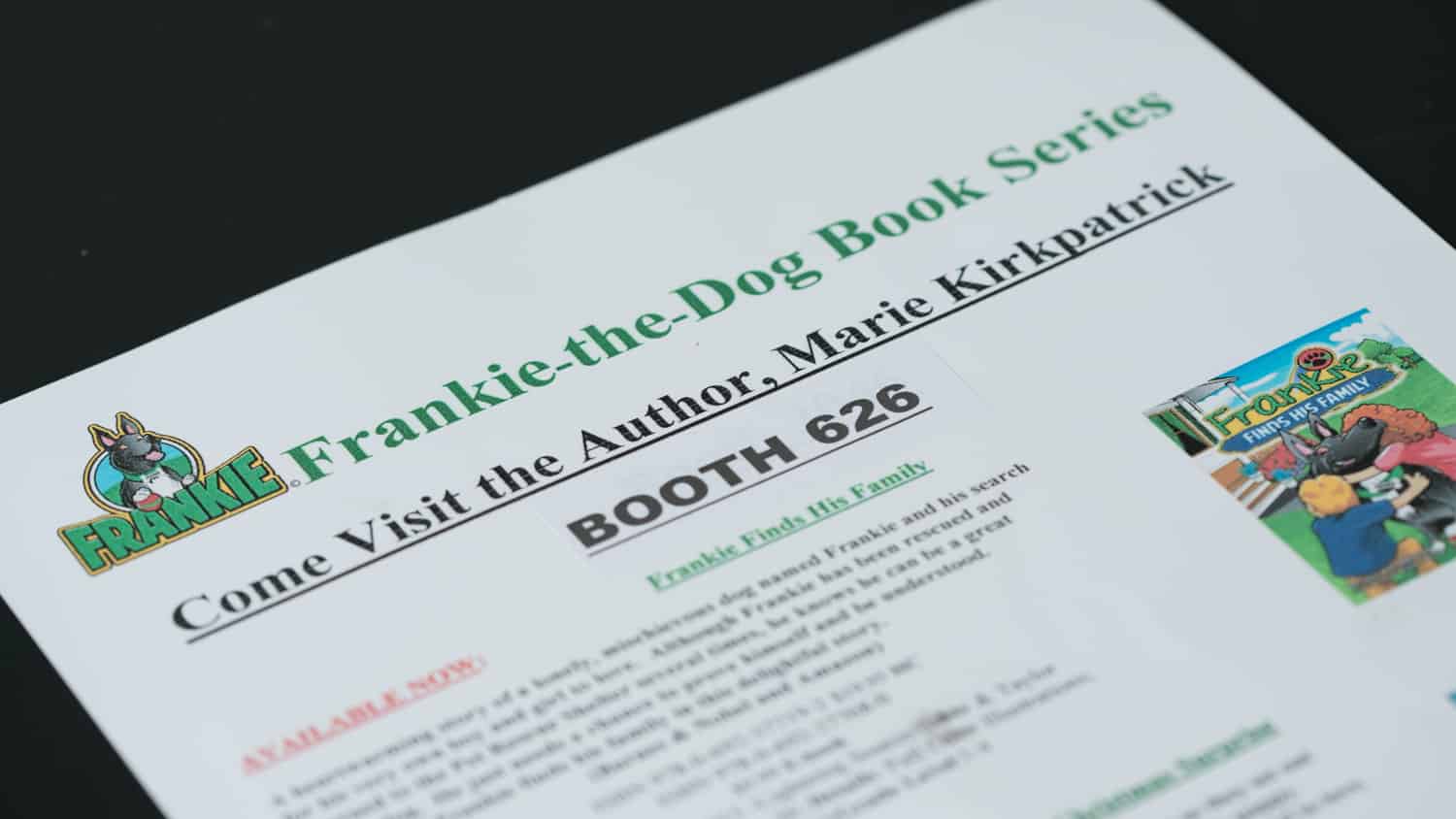 Q: What advice do you have for other women who are considering a change?
A: The main advice is to not be afraid – don't let fear dictate your life – go ahead take a chance. Take one step at a time and you will be amazed at the many things you can accomplish.
It won't be easy and at times you may want to give up, but always persevere. You will be the winner in the end.
Q: Would you do it all again?
A: I have say a most resounding "YES"!
Of course, I would do it again. Personally, I feel re-invigorated and my heart is full to think that we will make a difference in the lives of the many abandoned pets.
Frankie the Dog Crowdfunding Campaign URL:
Blogger's note:
I rescued my kitty from the Dawsonville Humane Society and she has brought so much light to our lives. She was however, not impressed that Frankie came for a visit though he was a complete gentleman!
Photos Copyright Andrea Ferenchik 2016 unless otherwise noted.